Mitt
kit
från
Nook
kom idag!!!! Ringde hem och pratade med Jessica och då sa hon att paketet hade kommit, hemburet av brevbäraren så det ligger där hemma och bara väntar på att jag ska komma hem! :)
My kit from the Nook has arrived today!!!! Called home to talk to Jessica and she told me that my kit had arrived. Delivered directly to my doorstep, so it's just lying there on the table and waiting for me to come home :)
Så länge får ni se ett litet kort som jag gjorde när det var den månadslånga tävlingen på Nook. En av utmaningarna var att man skulle göra så många kort som möjligt på 5 timmar tror jag det var. Och kriterierna var att man skulle ha med ett visst antal die-cuts och dekorationer, vill jag minnas.
9 kort fick jag ihop. Många av dem är jag inte stolt över, men ett kan ni få se ;)
I'll show you a card I made during the Big ScrapOff at the Nook. One of the challenges was to make as many cards as possible during 5 hours, I think it was 5 hours. The criterias was that you should have a certain amount of die-cuts and dekoration, I'm not quite sure... I made 9 cards however, many of them I'm not so proud of, but you can see one of them here ;)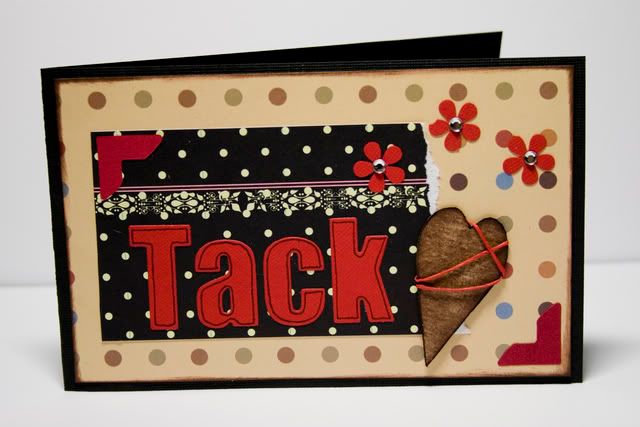 Thanks for stopping by!!!
//Ewonne