New goodies for you to win!!!!
I'm organizing in my scrap corner and need to get rid of things ;o)

Same procedure as last time…
1. Write about my blog candy and use my pic, in your own blog. (If you don't have a blog you still have a chance of winning it by leaving a comment to this post)
2. Leave a comment here in this blogpost, so that I can visit your blog.

I'll close the contest Sunday the 25:th of January at midnight my time! And I will draw a winner on Monday the 26:th of January by using Random.org!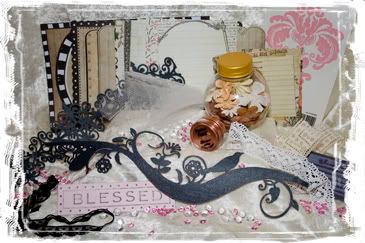 In the goodie bag this time you can find amongst other things some:
Prima Felt strips with Bird, Prima Felt strip with border, 20 different Prima journaling notes, Bottle of Prima flowers, (can you tell I like Prima stuff ;o) Tulle, Trims of lace, Journaling stamp from Magnolia, Perfect Pearl Copper from Ranger, Half pearls and more….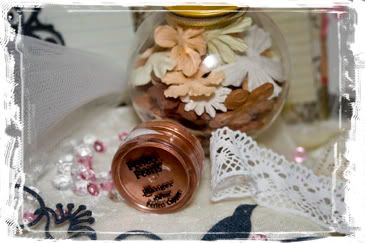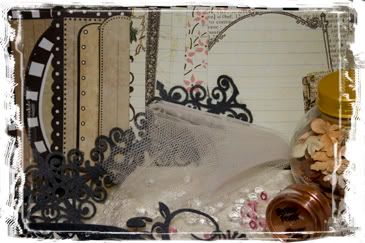 So, good luck to you everyone!
//Ewonne