is always good to have at home! Made this with Graphic 45 papers, I was buying a lot of them recently, when they had their DT-call, but then I decided not to apply so now I have a lot of gorgeous papers to work with!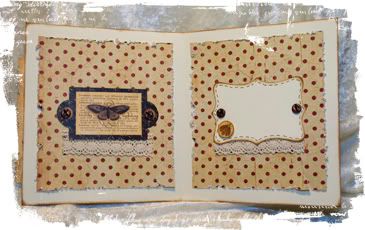 And the backside!

Thank you so much everyone for all your sweet comments
♥♥♥
I really appriciate them!!!