when I'm creating! I don't want to get stuck in the same old things, so I'm going to do all sorts of cards from now on! Cards with cute stamps, vintage cards, shabby cards, clean cards and so on. I think it's going to be more fun to create then. I love to see all kinds of cards and really appriciate all styles that is out there... The only thing I think is going to be the common denominator is Details... I don't want to make cards without the details, thats what it's all about in my creations!
So I kind of started this a few posts back and now it's time for a Cute stamp card, although in my own way, got a hold of
these WONDERFUL
stamps from
Faerie Song Rubber Art Stamps
and they're just to die for... Aren't those the cutest thing you've seen in a long time??? And here's a card I made with one of them!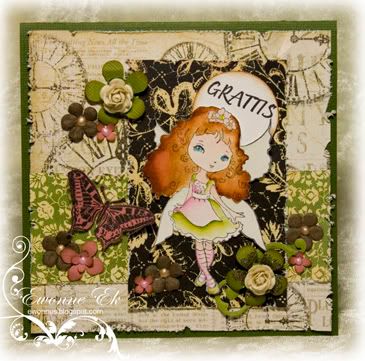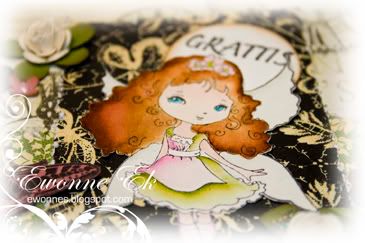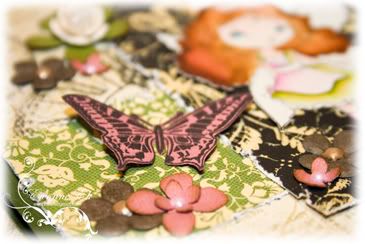 Inside of card!