from
Jennie
a while back, with some colorful papers and some decoration and an old magazine.( all of them was gorgeous) And then she had done a sketch that I should follow when I made my card. Well, now I've done it, it wasn't easy working with strong colors, but I made my card, and I did start out following the sketch but I don't know if you can tell in the end!
Well here's the card!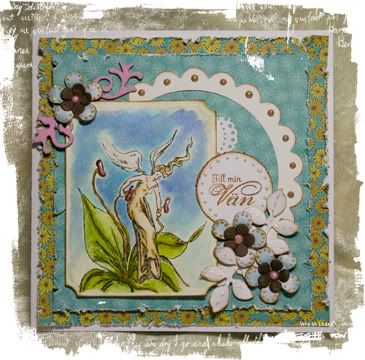 The inside of the card!