Gjorda med material från Inkido kan jag nu visa er! Det var någotsånär ljust idag så det gick att fota.
One layout and a x-mas card, made from the material from Inkido is what I have for you today. The light was ok to take photos in today!
Material från Inkido är: Det röda och gröna julpappret, texten har jag skurit ut i deras metallic CS. Band, brads och mistelstämplen kommer också därifrån.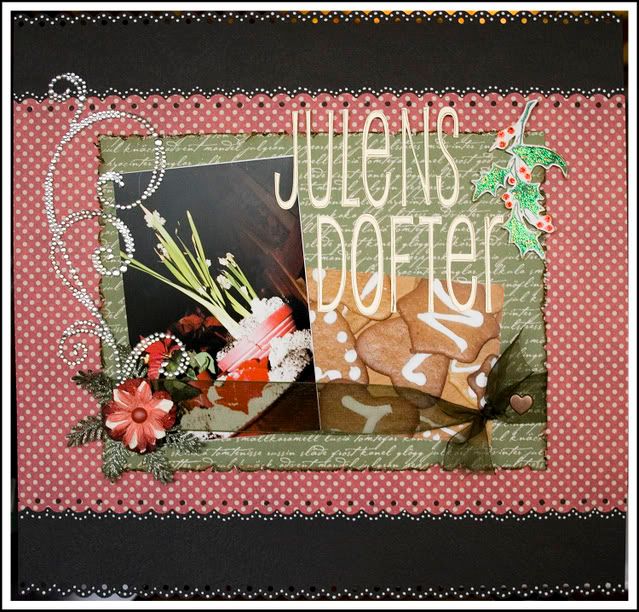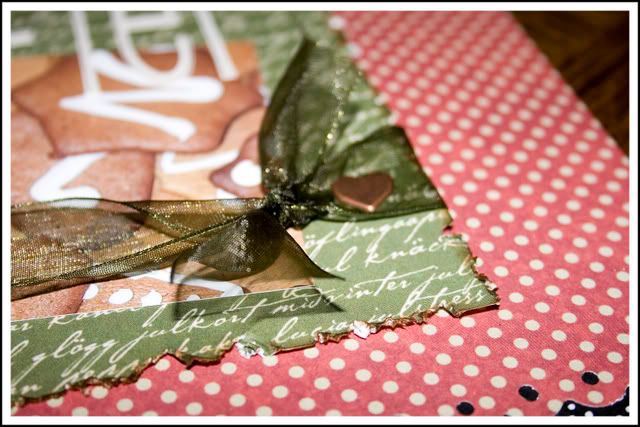 På julkortet är kortbasen, bandet, cardstocken jag stämplat på, embossingpulvret, och den alldeles underbara stämpeln, från Inkido.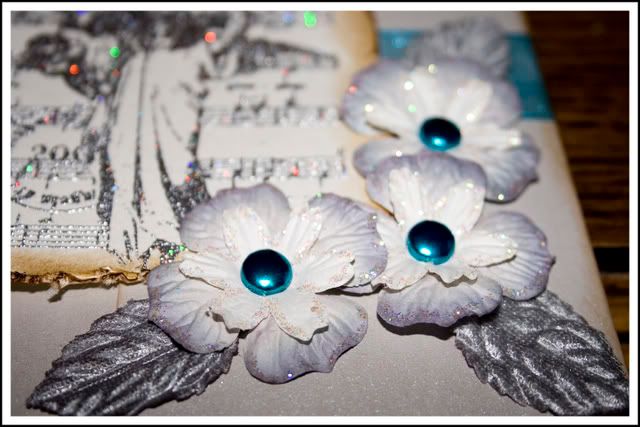 På insidan har jag använt en julhälsningsstämpel och snöstjärnan från Inkido!
//Ewonne