... today. Just a mini one, it's me and two other girls that get together once a month for some scrapping... Today I managed to do half a card *smiles* the front is finished but not the rest! It's a fact I can be the slowest cardmaker out there!
On Saturday I'm going to yet another big crop! That will be 3 crops in less than a week! I wonder what the neighbours think when I, every other day, come down to my card, load it up with tons of bags and stuff and drive off, just to come back home some hours later?? If I had seen one of the neighbours do that I would have thought they were going on a trip somewhere!
But I'm building muscles here, because it's NOT easy carrying the big Crop in Style XXL, filled to the brim, to the third floor. I had to weigh it when I got home Sunday evening, because I thought I was about to die after carrying it, and the weight of it was 26 kilo's or 57.3 lb... That is quite heavy... And I had other bags as well to carry! So I think I have to plan a little better what to pack to the crops so it doesn't get so heavy all the time!
Enough talk! Here are some more cards I've made for
ScrapAddicted
! First it's a wedding card, then a Welcome to the world card!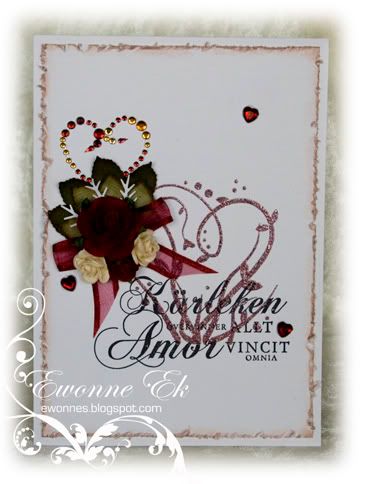 Detail.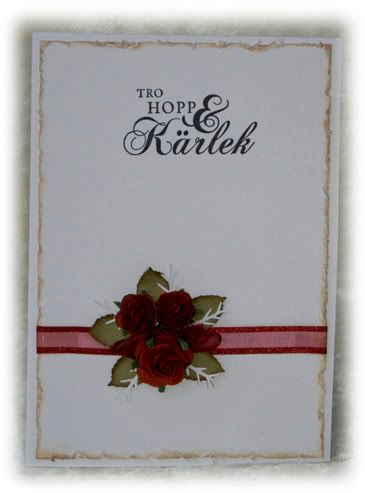 Welcome to the world card!

Now I'm going to see the last half hour of Lost and then it's bedtime!