A small crop, but still.... Have the day off work tomorrow, so I'm going home to
Malin
, who also have the day off, and we're going to scrap all day long!
Almost every night for the last week or so, I've been cyber-cropping with some other girls, it's so much fun. We are on the MSN, and give each other challenges and tips on different competitions out there and we're just having a BLAST!!! I've actually made some things as well, but since it's for competitions and guest DT work I just can't show it yet! But it'll come.
But I CAN show you this card I made for
Scrapaddicted
!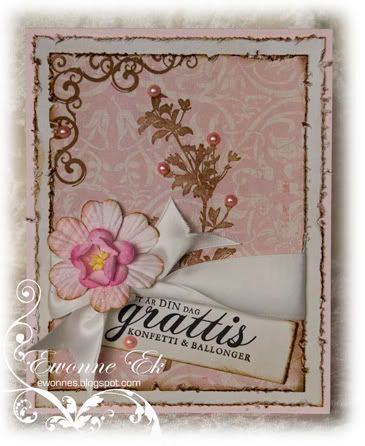 The stamp I've used are:
Swirl
,
Äppelblom
och
Det är din dag
.
Thanks for stopping by and you're comments are really appriciated
♥♥♥