I've just taken it easy and relaxing! Do I enjoy those day, you bet I do!!! :)
So yesterday I went home to
Malin
, between 10 and 16 I had made ONE layout, and that wasn't quiet finished either... Then I made a card as well, but that just took me about an hour or so! But I am the slowest scrapper ever... They layout might be for a competition, I havn't made up my mind yet if I think it's good enough or not, but I'll show it to you as soon as I can!
But I can show you a card I made for
ScrapAddicted
! I made the envelope card that I've made a couple of times before. And this one looks like this!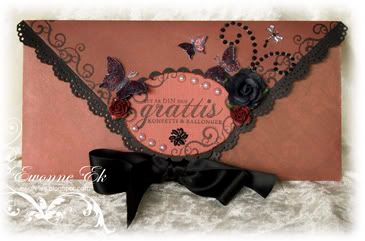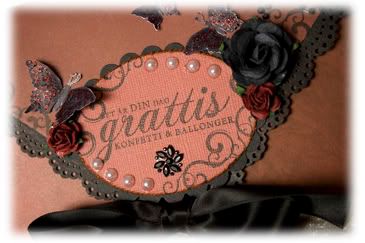 This time I used the stamps:
Fjäril liten
,
Fjäril medium
,
Fjäril stor
,
Swirl
och
Det är din dag
.