Fast de flesta kan jag inte visa upp eftersom de är till Stämpelstafetten där jag är med och tävlar och då är ju bidragen hemliga tills deltävlingarna är avgjorda! Nu är dock den första utmaningen avgjord och jag kan lägga ut mitt bidrag i bloggen!!! Det var en monokromatisk utmaning och min färg var grön!
But most of them I'll have to publish here in a while, since they are for a competition on a Swedish forum. And the cards are anonymous until each challange is finished and a winner is chosen! Now the first challange is finished I can show my card! It was a monochromatic challenge and my color was green!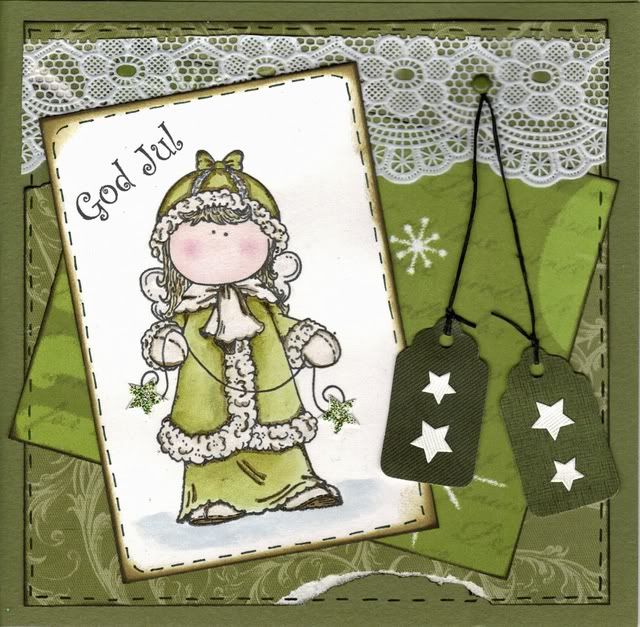 En av hÄnglarna från Karlstadsmässan har jag använt här!
One of my new hÄnglar from the fair trade have I used here!
//Ewonne