Är nu över och jag kan lägga upp mitt bidrag dit! Vårt lag hade ett kort med i final, dock inte detta!! Utmaningen var att inom laget använda x antal stämplar, jag skulle ha 3 stämplar på mitt kort!
Is now over and I can show my card. Our team had one card in the final, but it wasn't this one!!
The challenge was to use x amount of stamps within the team and I had to have three on my card!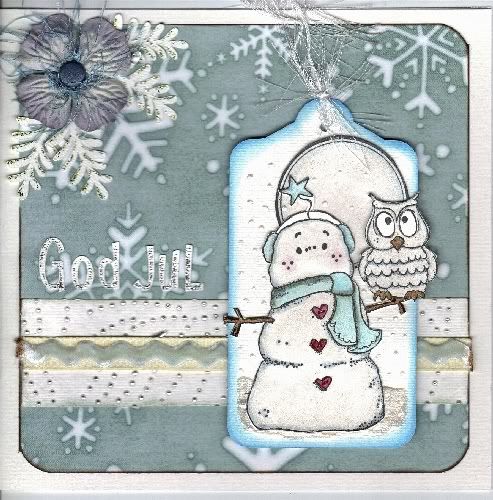 //Ewonne