Utmaning 3 i stämpelstafetten är avgjord och mitt kort vann!!! Jag kan knappt fatta det, men så är det och jag är sååååå hiiiiimla glad. Allra helst med tanke på hur jag kämpade med flera olika kort innan jag fick till ett som jag lyckades få in 5 st häftklamrar på vilket var utmaningen....
Challenge no 3 is now over and my card won!!!!! I can hardly believe it, but it's the thruth and I'm so very happy right now!!! Even more happy when I think about the struggle I had with getting the 5 staples in, wich was the challange....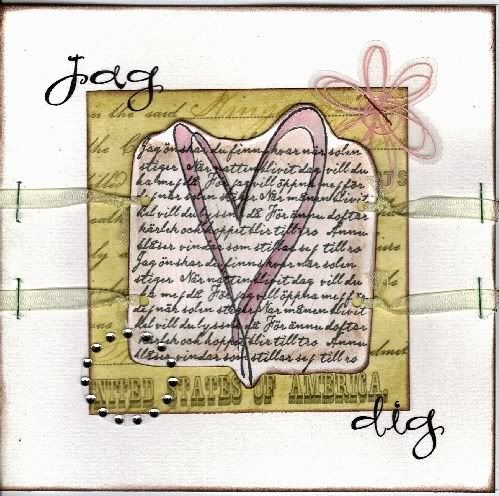 Vi ses snart igen :)
See you soon!!
//Ewonne