Jodå mellan alla installationer och annat som måste göras på datorn har jag fått ihop två julkort :o)
Kan ju säga att det tog sin lilla tid att montera alla 31 hänglar som jag köpte på mässan. Men jag har ändå hunnit med att göra två kort, eller tre egentligen men det ena kan jag inte visa nu eftersom det är till min hemliga vän på pyssel.net.
Well, between all the installations and other things I need to do on the computer I've managed to create two x-mas cards :o) I can tell you that it took a while to mount all of the 31 hÄnglar stamps that I bougth at the stamp fair trade! Actually I managed to make 3 cards but one of them is for "my secret friend" at pyssel.net. (a swap that I'm in) so I can't show it yet.
Jag har använt 2 av de nya hÄnglastämplar som släpptes nu på mässan i Karlstad.
I've used two of the newly released hÄngla-stamps.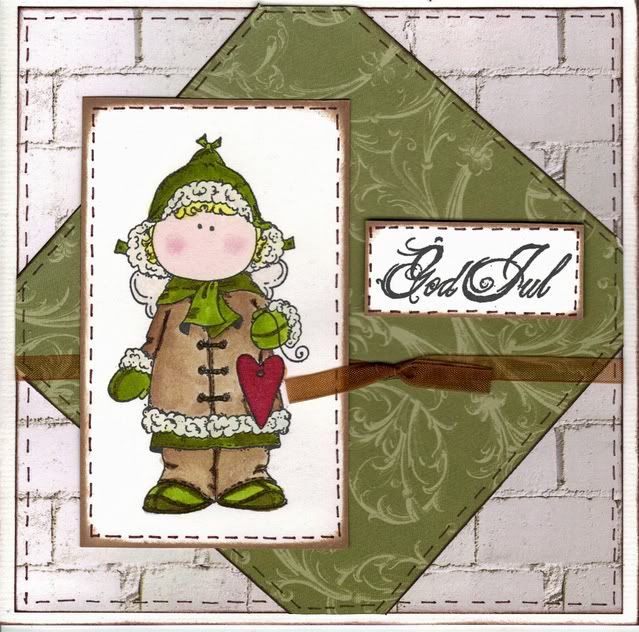 //Ewonne